Engaging with your business
Expert Knowledge
Achieving Results
Guiding your business
Advising Irish Business
OSK are recognised as one of Ireland's leading audit and accounting firms providing quality and professional business advice to Irish businesses including SMEs, multi-national groups, government bodies and sole traders since 1985.

OSK offer expertise in audit and accounting services, business advisory, accountants for contractors, small business support, taxation, payroll, bookkeeping and management accounting. Contact OSK today to find out more about our professional accounting services.
Resources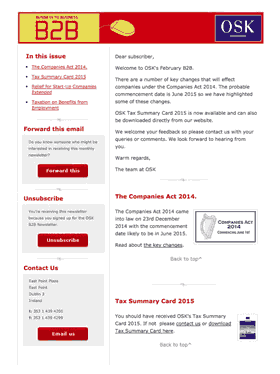 OSK B2B EZine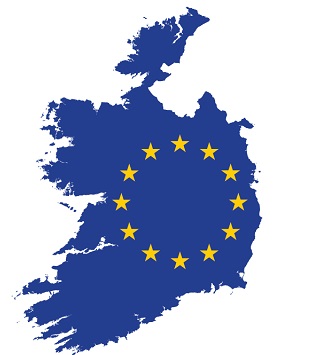 Guide to setting up a businesses in Ireland
Tax Summary Card 2023
Download the up to date tax details for 2023.
Welcome to OSK
A video message from Tadgh O'Sullivan, Director.
Request a Call Back
To request a call back from the OSK team, please complete the form below.
Request a Quote
To request a quote from the OSK team, please complete the form below...
Please note we cannot provide advice unless you are signed up as a client having completed the required money laundering documents, engagement letter has been issued to you and fee agreed.