VAT treatment of Vouchers
---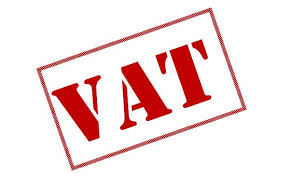 From 1 January 2019, new rules and definitions will apply to certain types of vouchers issued from that date arising from Council Directive (EU) 2016/1065 of 27th June 2016. These rules affect the taxing point and affect how VAT can be deducted by certain types of traders.
Under the new rules, vouchers are split into two categories:
Single-purpose vouchers (SPV)
Multi-purpose vouchers (MPV)
A 'single-purpose' voucher means 'a voucher where the place of supply of the goods or services to which the voucher relates and the VAT due on those goods or services, are known at the time of the issue of the voucher'. A voucher, subject to these conditions, can only be considered an SPV where the underlying supply(s) to which the voucher relates, is / are liable at a single rate of VAT. For example, where the underlying good(s) or services(s) are taxed at the same rate (standard, reduced, second reduced, zero or exempt), the voucher is a SPV.
A 'multi-purpose voucher' means 'a voucher, other than a single purpose voucher'. This would include vouchers which can be redeemed against goods and services with different VAT rates and which can have different places of supply. The supply of a multi-purpose voucher will not be subject to VAT when sold but the VAT will be accounted for when it is redeemed.
Further information in relation to the above can be found in the Revenue Commissioners Tax and Duty Manual which can be found at https://www.revenue.ie/en/tax-professionals/tdm/value-added-tax/part05-taxable-amount/single-purpose-vouchers-and-multi-purpose-vouchers/index.aspx
If you would like to discuss this topic further, please contact your OSK Tax Adviser on 01-439 4200 or email advice@osk.ie
Share this Post