Top tips for selling the family business
---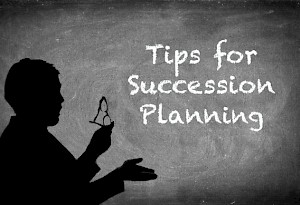 Key consideration when passing on your business to your family or selling it to a third party.
When planning to sell your business to a third party or passing it on to a family member the following factors need to be addressed:
Selling to a third party – Key Considerations
1. Value of the business – obtain an independent valuation. An expert's valuation figure provides a fair and unbiased view of the worth of the business.
2. Surplus Assets – are there any surplus assets in the business that you wish to extract before sale. Surplus assets are those assets that are not essential for the operation of the business by a company. These may include property, investments in public companies, excess cash and loans to other private companies.
3. Finding a buyer – there are many factors to consider when looking at a potential buyer including the following:
The right fit – does the buyer have the right experience and more importantly understand the business? Finding the right buyer is the key to a smooth transaction; it also will contribute to the continued success and growth of the business
Management buyout – this can present a significant opportunity for both seller and the management team but must be closely considered by both parties
Trade competitor – are you willing to sell to a competitor?
4. Timing issues
Consider putting in place a professional management team to run the business for a period before sale to make the business separate for you and therefore more attractive for sale.
Availability of tax reliefs – there may be some transactional tax relief available so this must be considered before any action is taken.
5. Future of family members employed in the business – will they remain on during the transfer period or will they continue as employees after the sale has gone through
6. Ensure all family members are fully committed – before staring the process all family members must consider what they want from the business
Passing the business to a family member – Key Considerations
It may make financial sense – carry out a detailed financial assessment to weigh up all options
Can allow the founder to stay involved – do family members want to continue working in the business?
Maintain tradition – is there a strong family history to owning the business?
Need to have clearly defined roles for each family member in the business – to ensure the succession is successful family members must be clear on what their role will be after the succession has been completed.
Start the process early – careful planning is required to minimise any issues arising.
Timing to ensure all tax reliefs are availed of and successor is properly trained to take over the running of the business to ensure there is a smooth transition.
Planning for wealth transition or third party sale can be a complex process with numerous aspects involved from financial, legal, commercial, tax, business and emotional issues so planning is crucial.
Contact Deirdre McDermott Director OSK for further advice on selling the family business or in relation to OSK's tax and accounting services.
Share this Post