Tax Summary Card 2021 now available!
---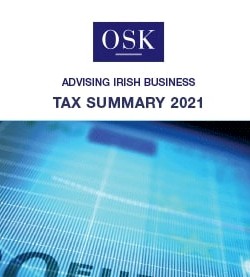 The OSK Tax Summary card 2021 is now available.
This handy pocket sized card provides a summary of the provisions of the Finance Bill 2020.
This has been posted out to clients and you can also download it here.
If you would like a copy posted to you please email OSK Tax Advisors and it will be sent to you shortly. 
Share this Post