Qualifying Disclosures for Offshore Matters Deadline 1 May 2017
---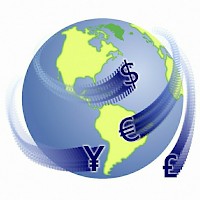 Section 56 of the Finance Act 2016 has brought in restrictions on making qualifying disclosures regarding offshore matters. From 1 May 2017, individuals will no longer be able to avail of the benefits from making a qualifying disclosure in relation to the matters related directly or indirectly to any of the following:
• An account / asset held or situated in a country or territory other than the State.
• Income or gains arising from a source, or accruing in a country or territory other than the State.
• Property situated in a country or territory other than the State.
With effect from 1 May 2017, persons with liabilities involving "offshore matters" will be liable to higher penalty rates, the settlement could be liable for publication in the Quarterly List of Tax Defaulters and the person concerned could be the subject of a criminal prosecution.
The new changes to disclosures concur with an increase in Revenue's access to information on foreign source income held by Irish taxpayers through financial information exchange between countries under CRS.
 From September 2017 over 100 participating jurisdictions will exchange the financial account information of non-resident accounts holders, with the jurisdiction of tax residence that of the account holder.
The deadline of 1 May 2017 offers an opportunity to review the issues with your offshore matters and to avail the benefits of a qualifying disclosure.
With this deadline fast approaching, OSK has the expertise needed to assist you with your requirements. Contact OSK for further advice on making a qualifying disclosure or in relation to OSK's tax and accounting services.
Share this Post