Payroll Taxes: foreign employers relocating employees to Ireland
---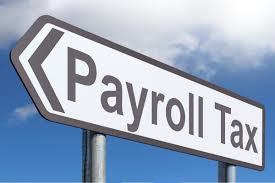 In today's global marketplace, more and more businesses are seconding or relocating staff internationally. The benefits of having experienced team members in key overseas locations are undeniable. In this blog we address the issues when relocating employees to Ireland.
All employees performing duties of their employment in Ireland are subject to income tax, social security and universal social charge on the income attributable to the performance in the State of those duties, regardless of whether they are employed by a branch, an Irish limited company or a foreign company. The employer is required to deduct the payroll taxes at source from all salary payments and taxable benefits-in-kind under the Pay As You Earn (PAYE) system and it is the employer's responsibility to ensure that the PAYE system is operated correctly.
If any of the employees come to Ireland on a short -term assignment, they may remain outside the charge to Irish tax provided certain conditions are met.  Where this applies, the company may apply the Revenue for an exemption from the obligation to operate tax under the PAYE system.
The conditions are:
The employee will be present in the State for a period or periods not exceeding 183 days in the aggregate in a year of assessment.
The employee will suffer withholding taxes at source in the 'home' country on the income attributable to the performance in the State of the duties of the foreign employment (evidence of withholding taxes must be provided to Revenue by sending copies of the last three month's pay slips).
The application for exemption must be made within 21 days from when the employee has taken up duties in the State.  Once you become aware that employees are coming to Ireland on a short-term assignment please contact OSK so that we can apply for the exemption in a timely manner.
The employees may qualify for an A1 portable document or a Certificate of Coverage so that they are retained in the social security/national insurance system of their home country.   This may be beneficial to keep up their entitlement to social security benefits in particular long-term state pension rights. 
If you require any further details on foreign employers relocating employees to Ireland or in relation to our International Tax services please contact Imelda Prendergast on 01 439 4206.
Share this Post