PAYE Modernisation from 1 January 2019
---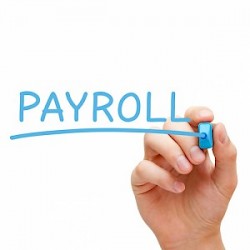 In recent weeks the Revenue Commissioners have been writing to employers regarding the upcoming PAYE Modernisation programme. As noted in the letters, Revenue will be holding regional updates on the new regime from September 2018.
PAYE Modernisation is a real – time payroll reporting system.  With effect from 1 January 2019 employers will be required to report pay, taxes deducted and any other deductions in respect of each employee every time they run their payroll, whether that be weekly or monthly, rather than once a year via the P35. This reporting process will eliminate the need to file P30's, P35's, P45's and P46's. Employers will also no longer have to produce a P60 for an employee.
A Revenue Payroll Notification (RPN) will replace the current Tax Deduction Card (P2C). In summary, under PAYE Modernisation employers will be required to:
request the most up to date RPN before making payments to employees,
report employee payments (amount of pay; payment date; amount of Income Tax, USC and LPT deducted) to Revenue in real-time, and
reconcile Revenue's response to the payroll submission.
At the end of each month, employers will receive a statement from Revenue with payroll submission totals. You will need to either:
accept the statement as your monthly return or
correct payroll data if the statement is incorrect.
A variable direct debit option will also be available, subject to Revenue approval.
PAYE Modernisation represents significant changes to payroll operations for every employer and therefore OSK would encourage employers to register for the Revenue provided regional updates and keep up-to-date with PAYE Modernisation developments. Should you require any further details on the above or on other tax advice please contact Róisín Mc Daid at OSK Tax on 01 439 4200.
Share this Post