OSK announce launch of CPAAI Cross Border Taxation Service
---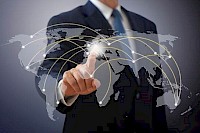 We are delighted to announce the launch of the CPAAI Cross Border Taxation Service
In today's global marketplace, more and more businesses are seconding or relocating staff internationally. However, dealing effectively with the complex taxation and social security issues can be a challenge. 
To assist businesses manage their operations overseas we've collaborated with our CPAAI international colleagues to create the Cross Border Taxation service.
The team advise on all aspects of the taxation and social security issues that arise from employee secondments and relocations.  Areas covered include:

•    Tax residency rules in each jurisdiction
•    Tax obligations for directors and employees in each country
•    Double tax treaty and benefits
•    Tax compliance service
•    Social security obligations
•    Advise on combined remuneration packages including:
Tax equalisation calculation
Tax treatment of relocation expenses
Travelling and subsistence expenses
Domicile / non-domicile tax planning opportunities
The team currently comprises specialists from our members in Ireland, Germany, United Kingdom, the Netherlands, Italy and Dubai. Contact Imelda Prendergast for further details of our Cross Border Taxation Service or in relation to any of your international taxation queries.

Click here for more details and to download CPA Cross Border Taxation Service.
Share this Post