Online e-commerce grants for small businesses
---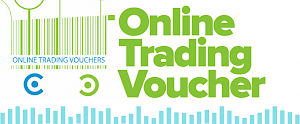 The government have introduced The Trading Online Voucher Scheme to assist small businesses to trade online. It is targeted at micro businesses with 10 or less employees and less than €2m in annual turnover. It provides an incentive for small business to address the obstacles for their business to trading online. The scheme is operated through your Local Enterprise Office (LEO) and offers a financial incentive of up to €2,500 to develop their trading online capacity along with training, mentoring and networking support.
The Department's Trading Online Voucher Scheme was created to help small and micro businesses to access the benefits of internet-based commerce. European Commission research suggests that companies which develop a significant online trading presence grow twice as fast, export twice as much and employ twice as many people.
Contact details and more information can be found at The Local Enterprise website.
Sarah Dunne is a Manager in OSK Audit. Contact OSK Accountants and Tax Advisers for further details on The Trading Online Voucher scheme.
Share this Post
Post Tags