New CRO Filing Requirement – PPS Numbers
---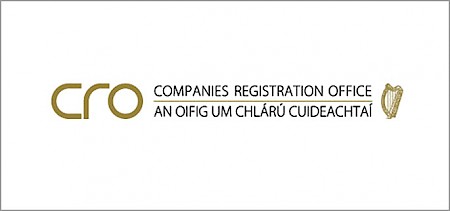 Did you know that from June 11th, all directors of Irish companies must provide their Personal Public Service Number (PPSN) when:
Incorporating a new company (Form A1)
Notifying a change of director (Form B10, B69)
Filing the yearly Annual Return (Form B1)
To prepare for this Directors should check their details with The Department of Employment Affairs and Social Protection (DEASP) as the CRO will crosscheck a director's PPSN, name and date of birth with details held by the DEASP.
The CRO will accept an 80% match to account for minor discrepancies in forenames (ex. Jenny instead of Jennifer or Maureen instead of Mairin) however, if there is a discrepancy with any part of the other information, it will be rejected.
What If the Director Does Not Have A PPSN?
If a director does not have a PPSN and they are resident in Ireland- apply for a PPSN number online through mywelfare.ie. Proof of address, ID and evidence of why a PPSN is needed will be required.
If a director does not have a PPSN and they are non-resident in Ireland - If the director has been issued with an RBO number (from a previous filing with the Register of Beneficial Owners), they can use this in place of a PPSN. Otherwise, a VIF Form will need to be filed to obtain a Verification of Identity Number.
Rest assured the PPSNs will not be available on the Public Register and the CRO will only store a hashed* version of the PPSN to avoid identity theft.
Its vital to prepare for this to avoid delays in having CRO filings submitted and registered. In the case of a change of Directors, rejection by the CRO would delay a range of issues including bank account operation.
Late filing of the Annual Return will result in late fess of €120 + €3 per day until the filing is completed. More importantly, where appliable, the company will lose audit exemption for the next two sets of financials filed with their Annual Returns
If you need assistance on the new CRO Filing Requirement or in relation OSK's audit and accountancy servcies please contact, Deirdre McDermott mcdermottd@osk.ie.
OSK is the official Audit and Accounting partner of the Federation of Irish Sport (FIS) and the preferred supplier of these services to the Federation's members.
Share this Post