Mandatory E-filing of certain forms from 1st June 2017
---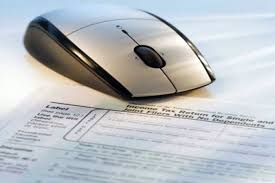 The CRO will introduce mandatory electronic filing for the forms B1, B2, B10 and B73 from 1st June 2017.
Companies and presenters are advised to start preparing now to ensure that they can file documents electronically from 1st June 2017.
Changes to filing Form B1 after 1st June 2017
From 1st June 2017, the sole means of filing a B1 and financial statements and paying for an annual return will be in electronic form. The return may be digitally signed using Revenue Online Service (ROS), otherwise, the signature page must still be printed off, signed and delivered to the CRO.
90% of Companies already file their B1 electronically but only 10% of these upload their financial statements.
For presenters who have filed B1s electronically in the past, the main changes from 1st June 2017 are as follows:
PDF of Financial Statements:
-     all financial statements MUST be uploaded as a PDF attachment on CORE/software package within 28 days of the date the e-B1 was submitted. Paper copies of the financial statements will not be accepted by the CRO on or after 1st June 2017.
-       the PDF of the financial statements can be attached to the e-B1  in your Workspace in CORE/ software package, in much the same way as you attach a document to an e-mail.
-      where the B1 is not signed digitally by ROS the B1 signature must be delivered to the CRO within 28 days, financial statements must be uploaded prior to the delivery of the signature page or it will be returned by CRO.
Electronic Payment:
-       the filing fee and any late filing penalties MUST be paid electronically by credit /debit card or by CRO Customer Account. You will not be able to complete the submission of the e-B1 without first making the payment at the submission stage.
-      It will not be possible to pay the filing fee of €20 and/or any late penalties by cheque, postal order, money order or bank draft. However, it will continue to be possible to top-up a Customer Account by cheque etc. on or after 1st June 2017.
Electronic filing of B2, B10 and B73's after 1st June 2017
B2, B10 and B73's can currently be filed electronically for free. There is no change to the electronic filing of these forms. These forms can be signed using the ROS service or a signature page can be printed off and delivered to Companies Registration Office, O'Brien Road, Carlow. The only change here is that from 1st June 2017 these forms cannot be filed using a paper form.
Visit Companies Online Registration Environment - CORE
Contact Dylan Byrne Director OSK for further details or in relation to OSK's tax and accounting services
Share this Post