Local Property Tax - Changes 2022 FAQ
---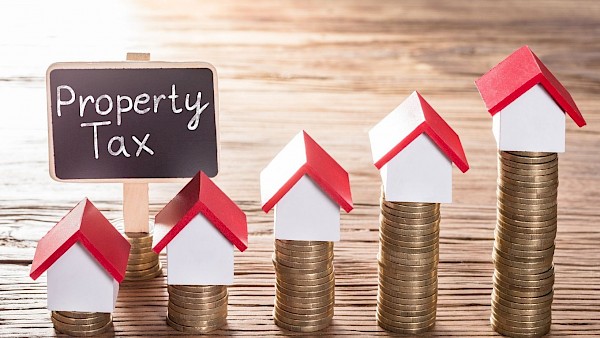 Local Property Tax (LPT) applies to the owners of all residential property in Ireland, even if resident outside Ireland. This includes main or second homes, holiday homes and rental properties.
When is LPT Changing?
The LPT system is changing from 1 January 2022, and citizens are obliged to value their properties to set a new rate for the years 2022 to 2025.
The deadline for submitting a new valuation is 7 November 2021. However, if this deadline is missed you must still file a valuation after this date.
What do you need to do?
To meet your LPT obligations for 2022, you need to do three things:
determine the market value of your property at 1 November 2021
submit your LPT Return, including your valuation, by 7 November 2021
pay or make arrangements to pay your LPT charge for 2022.
Revenue will issue you with a letter (through MyAccount, Revenue Online Service (ROS) or the post) in advance of the valuation date of 1 November 2021. Your Property ID and PIN will be included, and these are also shown on any previous LPT correspondence you may have received from Revenue.
The letter will:
confirm your online LPT record for 2022 is available, and
give you information on submitting your LPT Return and payment.
The easiest way to submit your LPT Return and pay your LPT charge is online. You can use your existing login details for myAccount or Revenue Online Service (ROS). Alternatively, you can log in directly to the LPT online service. To login, you will need your:
If you have not used the LPT online service for previous years, Revenue will issue you with a paper Form LPT1 - LPT Return along with a covering letter.
Even if your property is eligible for an exemption, you are still required to submit your valuation to Revenue in your LPT Return and claim the exemption in the Return.
What are the LPT rates?
For properties with a value of up to EUR1.75m, the amount of the LPT will be based on the valuation bands set out on Revenue.ie.
For properties with a value in excess of EUR1.75m the LPT is calculated as follows; tax rate of 0.1029% up to EUR1.05m, 0.25% on the next EUR700k and 0.3% on the excess aboveEUR1.75m
Local councils have the ability to increase or decrease the base LPT charge by up to 15%
When is LPT due to be paid?
The LPT for 2022 is due on 12 January 2022. If making a single payment by bank transfer, the tax is due on 21 March 2022. It is also possible to pay by monthly direct debit, with the first payment being made on 15 January 2022.
How do I value my property?
You must make a self-assessment of the value of your property as at 1 November 2021 and retain documentation to support the valuation you have used i.e. a formal valuation report or details from the Property Price register of similar properties sold in the last 12 to 18 months.
Alternatively, you can use Revenue's property valuation guide at Revenue.ie. where you enter your Eircode to find your home on an interactive map, which will then offer a price band for that address.
Are there any exemptions?
Exemptions to property tax include the following:
Property where the owner has left due to long term illness or infirmity
Property owned by certain charities and used for recreational activities of the charity
Property subject to commercial rates and wholly used as a dwelling
Property which is the residence of a severely incapacitated individual
Registered nursing home
Property which has been damaged by pyrite or is eligible for the Defective Concrete Blocks Grant Scheme.
Further information available on Revenue.ie
Share this Post