Important tax deadlines for 2017
---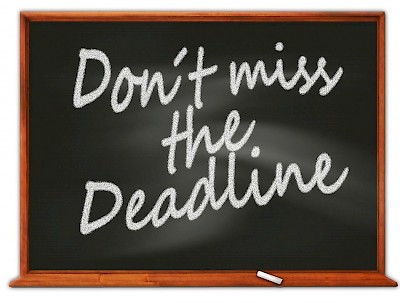 The income tax deadline is fast approaching but it's a good time to take note of all upcoming deadlines from now to the end of 2017.
Income Tax
31 October 2017
Preliminary Tax 2017.
Pay balance for 2016 liability.
Return of income for 2016.
 If you file your return of income and make the appropriate payment through ROS for:
Income tax balance due for 2016, and
Preliminary income tax due for 2017,
You can avail of an extension to the normal filing date of 31st October 2017 and instead file by 14th November 2017.
Capital Gains Tax
31 October 2017: Return of capital gains for 2016
15 December 2017: Payment due on gains arising between 1 January 2017 – 30 November 2017 inclusive.
Local Property Tax-Valuation
01 November 2017: Local Property Tax-Valuation and property ownership date for 2018.
Contact OSK tax consultants today to ensure your returns are filed before the relevant deadline!
Share this Post