How to value your company
---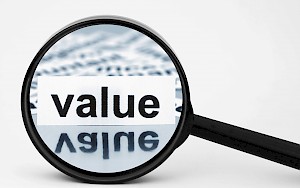 There are a number of reasons for valuing a company:
Buying or selling a company
Business reorganisations / taxation
Business refinancing
Resolving shareholder disputes / litigation
Employee share ownership plans
There are many different approaches to company valuations. It is important to understand precisely what is to be valued and also why the valuation is taking place. As part of the valuation procedure it is important to ascertain the valuation model. This sets out to understand the 'key drivers' in the company and will be essential in carrying out the various sensitivity tests. The assessment of historical data is important, however historic data is no guarantee of future performance and historic data needs to be normalised where appropriate (i.e exceptional / one off transactions). The preparation of forecasts is an essential ingredient and the following are important:
The key assumptions in preparing forecasts.
The risks associated with the key assumptions have 'upsides' and 'downsides'. It is important to assess these.
Current performance.
The budgeting model utilised by the company and assessing the accuracies of same.
As part of the process, potential synergies should be identified. However, this can vary depending on whether the interested party is a trade buyer or a financial buyer. The company Balance Sheet is also an important component for evaluation in terms of free cash, debt position, working capital, asset recoverability, contingent liabilities, accounting policies etc.
The appropriate valuation methodologies can vary depending on the company type and industry environment etc. These methodologies may include:
Asset based valuations
Discounted cashflow valuations
ROCE
Earnings growth / dilution
LBO model 
Ray Masterson is Audit Director and specialises in company valuations and corporate finance projects. Contact OSK Ray to find out more on getting the most out of your company valuation.
Share this Post