How to prepare for selling your business
---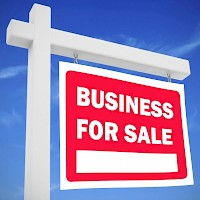 Selling your business is a huge decision. There are a number of factors to consider before selling your business including:
Is the business market ready?
Is it the correct time to sell?
What determines the value of your business and how to increase the value?
Obviously the sales process has to be carefully planned out to ensure the transaction goes smoothly and you make the most out of the sale while simultaneously ensuring the smooth running of your business. We will address the sales process in a future blog as this article aims to outline how to prepare your business in advance so that it is in optimum condition for sale.
Selling your business should be planned for well in advance
To prepare a business for sale, the seller needs to cut back on all unnecessary expenditure and re-organise a number of management and financial areas.  This cannot be done overnight.
The following are a number of points that need to be considered when preparing to sell your business:
Re-assess essential expenditure.  Are there ways it can be reduced without cutting back on vital areas?
Ensure that your customers pay on time, so that you can demonstrate a credit-worthy client base.
Property should be well maintained.  If the seller has a leasehold property, the terms of the lease should be examined to ensure that it can be assigned.
Keep plant and machinery in good condition, ideally with on-going maintenance contracts.
Improve the working capital position by reducing excess stock levels and making better use of creditors.
Aim to strengthen the loyalty of key customers and suppliers, perhaps by securing long-term contracts. Buyers will be keen to ensure the continuity of supply.
Try to expand the customer base.  A business that relies on a single customer is hard to sell.
Ensure the business can operate effectively without the owners' involvement i.e. ensure the business is not an extension of the owner
Business Value Drivers
So what determines the value of a business? By reviewing this list of drivers in conjunction with the above list you can begin to prime your business for eventual sale. Some of the most common value drivers include the following:
Management Depth: Is there a management team in place?  Can the business operate without you?
Decision maker: Does it all revolve around you?
Customer Spread: Are your sales spread over a large number of customers or do you have one or two major customers that account for more than (say) 40% of sales?
Happy Customers: Do you have great products / services / prices?  How long have they done business with you? Are they loyal or do they only buy from you when you have special offers?
Competitive position: Do you have a market niche which is defensible?
Recurring Revenue: What part of your future income is solid?
Growth Record: Are the gross sales and profits of the company growing?
Employees: How good are they?  Will they stay after the sale?
Records: Are they accurate and up to date?
Are there comprehensive Operating Policies and Procedures in place?
These are the kinds of questions a potential buyer will ask beyond the numbers when starting to value your business. Time spent ahead of the sale in dealing with these key factors will not only improve the market value directly but will also improve the profitability of your business, enhancing the market value even more.
We would recommend that anyone planning to sell a business should adopt a long term strategy, possibly as long as two years and seek professional financial advice in relation to valuing and selling the business.
Contact Deirdre McDermott Audit Director OSK for further information on how to prepare for selling your business or in relation to our audit and accounting services or call 01 439 4360.
Share this Post