How to prepare for PAYE Modernisation
---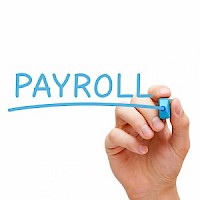 As mentioned in our blog in May 2018 the Revenue Commissioners are introducing a new real time reporting regime for PAYE which will be operational for all employee payments being made from 1 January 2019. This new regime is known as PAYE Modernisation.
In preparation for the 1 January 2019 changes, Revenue have requested employers upload a list of their employees to Revenue through Revenue Online Service (ROS). This will ensure that both Revenue and employers records are aligned, and employers are receiving the most up to date employee information to calculate their deductions.
The Revenue have produced guidelines to help employers prepare the list, detailing what must be included on the list and how the list is to be uploaded. These guidelines can be accessed on the Revenue website.
Revenue advise that in preparing the list, an employer should ensure they have - 
A PPS Number for all employees (employees cannot be included without a PPS Number);
The most up-to-date PPS Number for all employees by checking the most recent P2C issued by Revenue;
Followed the P45 process for any employees who have left their employment;
Submitted Part 3 of the Form P45 or Form P46 for any employees who have started in their employment;
Requested any first-time employees in the country to register their job with Revenue through myAccount;
Included any employees who have an Exclusion Order;
Only included current employees in the list.
They further advise that the following employees should be included in the list:
Employees who are currently in your employment, including directors;
Pension recipients in receipt of payments;
Employees on long term leave such as maternity leave or sick leave that are still in your employment;
Seasonal or temporary employees for whom you have not completed the P45 process and who are likely to work for you again in the short term;
Employees for whom you have received a PAYE Exclusion Order from Revenue.
The deadline for submission of the list of employees is the 31st of October 2018.
If you require any assistance in preparing the list of employees please contact Róisín McDaid OSK Tax Advisers on 01 439 4200.
Share this Post