Exemption from Capital Gains Tax
---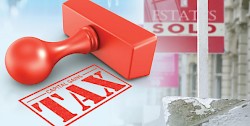 Finance Act 2017 introduced a change in the 7-year capital gains tax exemption (CGT) for investors which allows for an exit after 4 years.
Finance Act 2012 introduced a new 7-year relief for CGT. Section 604A TCA 1997 provided that; subject to certain conditions; property acquired in the State or in any State in the European Economic Area during the period 7 December 2011 to 31 December 2013 qualifies for full relief on any gain arising on disposal. Finance Act (No. 2) 2013 extended the period the relief applies to 31 December 2014.
Therefore, if you bought a property on 1 January 2012 and sold it on 2 January 2019 for a capital gain of €100,000 the full amount of the gain would be relieved from capital gains tax. Where the property is held for longer than 7 years, relief will apply to the portion of the gain relating to the first 7 years of ownership and the balance is taxable in the normal way. So, if you held a property for 15 years and made a gain of €150,000, then €70,000 of the gain is exempt from CGT (€150,000 * 7/15). The balance of the gain, €80,000, is taxable as normal. Where the property is sold before the first 7 years of ownership the gain is fully taxable.
Section 28 of Finance Act 2017 brings forward the date property investors can exercise a capital gains tax exemption by amending Section 604A TCA 1997 and reducing the holding period for ownership of the property from 7 years to 4 years. 
The recent amendment means that rather than holding the property for a minimum of 7 years, taxpayers can sell the property between the 4th and 7th anniversary of the purchase and qualify for full exemption from CGT. This change applies to disposals made on or after 1 January 2018.
Please contact Róisín McDaid in OSK Tax to discuss the timing of disposals on property which may qualify for this valuable relief or for details of our tax and accounting services.
Share this Post