Spotlight on Intermediary-Type Structures for Contractors
---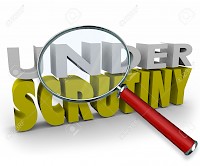 The Department of Finance and the Department of Social Protection are looking again at the whole area of contracting and the use of intermediary-type structures and self-employment arrangements.  There is a perception of a loss to the Exchequer in tax and PRSI and a consultation paper has been issued to invite submissions from interested parties on possible measures to address this loss.  It appears to me that the Departments' primary interest is to collect the same amount of tax that they would if you were an employee and make sure that your employee rights and workers' benefit entitlements are not being undermined in any way.
As this consultation has wide reaching implications for you OSK is making a submission, in response to the consultation paper, on your behalf.  This is a good opportunity for your views to be included and I would be delighted if you would share your views with me.   
The consultation will focus on the following arrangements:
(a) Where an individual, who would otherwise be an employee, establishes a company to provide his or her services; and
(b) Where an individual, who is dependent on and under the control of a single employer in the same manner as an employee, is classified as a self-employed individual.
Our submission will, broadly speaking, address the following issues:
• Are contractors genuinely self-employed and do they possess the characteristics of entrepreneurship and risk-taking often perceived as features of self-employment?
• Do you consider that contractors work under the direction and control of the end-user?  Are they dependent on the end-user in the same manner that an employee is?
• It is suggested in the consultation paper that contractors should be treated as employees for social security purposes with the employer contribution to be paid by the end user.  What are your thoughts on this?
• It is also suggested in the consultation paper that the payment by the end-user should be subject to payroll taxes.  What are your views on this?
I welcome your thoughts and comments on this and please send your feedback by Tuesday 22nd March.  Please reply by email, phone or text – see contact details below.  I will collate all responses for submission by the deadline of 31st March 2016.   All feedback that I will include in my submission will be completely anonymous but note that the responses to the consultation may be published.
Download consultation paper here.
Imelda Prendergast,
OSK Corporate Ltd
00353 (0) 1 439 4206
prendergasti@osk.ie
Share this Post