Construction Contracts Act 2013 – applies from 25th July 2016
---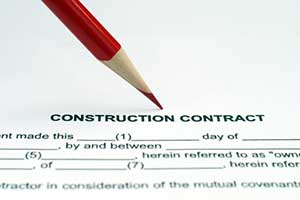 The provisions of the Construction Contracts Act 2013 will now apply to all construction contracts entered into after the 25th July 2016. Essentially The Act provides for a statutory payment process and effective resolutions in the event of any disputes through the process of adjudication by an independent third party. The Act will apply to all construction contracts and the definition is quite broad including a number of works and services. It is worth noting that it does not matter whether the construction contract is in writing or not and the parties cannot exclude application of The Act.
There are a number of exclusions from The Act:
Construction contracts with a value of less than €10,000.
Employment contracts.
PPP contracts (however certain sub-contract arrangements may need to be considered).
Construction contracts relating to a residential dwelling (with a floor area of less than 200 sqm) where one of the parties occupies or intends to occupy the property as their dwelling.  
Manufacture of building components or equipment (installation may need to be considered).
The payment provisions relating to a construction contract must include the interim and final payments (payment mechanism) and the payment claim notices must contain the prescribed information as stipulated by The Act. The concept of 'Paid when Paid' is now prohibited. Where amounts are disputed, the paying party has 21 days from the payment claim notice to dispute the amount. This notice must be in writing and include the prescribed details under The Act. There is also included in The Act, a right to suspend works for non-payment, provided the necessary notice period is provided and the details of the proposed suspension.
The parties to a construction contract now have the right to refer any payment disputes to adjudication. The adjudication process must be concluded within 28 days or a limited extension upon agreement from the party that referred the dispute. The adjudicators decision is binding until there is agreement between the parties or the dispute concluded by arbitration or litigation.    
Ray Masterson is Audit Director in OSK. Contact OSK Accountants Dublin today for further details on the Construction Contracts Act 2013 or in relation to our tax and accounting services.
Share this Post