Companies Act 2014 - ensure you are compliant!
---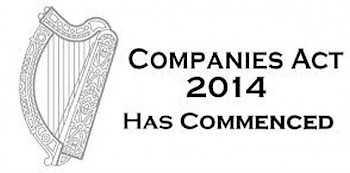 There are a number of key aspects of the Companies Act 2014 that companies need to be aware of and implement accordingly:
1. Conversion of private limited companies
The conversion to a new form private limited company by shares (LTD) or a designated activity company (DAC) should be completed before the 30th November 2016. Every company incorporated prior to the 1st June 2015 should complete the conversion in good time prior to the 30th November 2016.
2. Audit Committees
Large companies need to assess whether to form an audit committee. The thresholds for an audit committee include:
Turnover in excess of €50m and
A balance sheet total (gross assets) of more than €25m
3. Directors Compliance Statements
Companies with a turnover in excess of €25m and a balance sheet (gross assets) in excess of €12.5m are required to
Prepare a compliance policy statement.
Establish arrangements and structures to secure material compliance.
Carry out a review of these structures throughout the year.
Ray Masterson is Audit Director in OSK. Contact OSK Accountants & Tax Advisers for  further details on the Companies Act 2014 or in relation to our tax and accounting services. 
Share this Post