Companies Act 2014 - A Guide to Companies Limited by Guarantee
---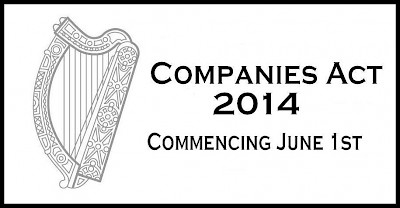 The Companies Act 2014 continues to provide for companies limited by guarantee not having a share capital and they are now described as "CLG's"          
Companies limited by guarantee and having a share capital are now considered to be "DAC'S" (Designated Activity Companies).     
A CLG is normally the company form taken for property management, charities and social clubs.              
They will continue to have a Constitution in the form of a Memorandum of Association and Articles of Association, it will also continue to have an Objects clause.      
There are a number of things to remember within the provisions of the new Act;            
A CLG will have to change its name to include words "Company Limited by Guarantee"or "CLG" for "Ltd" at the end of its name.
A CLG must have two directors.
A CLG cannot dispense with holding of an AGM where it has more than one member.
A CLG does not need to convert or register under the Act but shall continue in existence on and from the commencement of the Act.
One final point to note is that The Companies Act 2014 extends the availability of the audit exemption to a company limited by guarantee (CLG).    
A company limited by guarantee (CLG) wishing to avail of the audit exemption must meet the same qualifying conditions that apply to companies limited by shares.    
It is worth noting however, that any member of a company limited by guarantee may serve notice in writing on the company, that the members does not wish for the audit exemption to be available to the company.      
Contact Paul Nugent OSK Audit for further details on Companies Act 2014 or in relation to OSK's accounting services.
Share this Post
Post Tags