Budget 2017 measures to address Brexit
---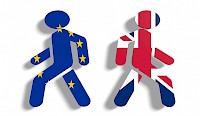 Britain's decision to exit the European Union will have material impact on some sectors in Ireland. While March 2017 had initially been flagged as the date the exit process was likely to start, the timescale may change after the High Court ruled that the UK Government must get Parliamentary approval before using Article 50.
Given that the UK is one of Ireland's closest trading partners, the fear remains that Ireland will feel the negative implications the most of all EU countries.
The Department of Finance has outlined the measures included in Budget 2017 which will support the overall economic response to Brexit. The sectors most exposed to the UK are generally comprised of indigenous enterprises that are small in scale, are highly linked to the rest of the economy, have high levels of regional employment, and have relatively low profit levels.
For these domestically exposed sectors, the following measures are being introduced in Budget 2017 to enable these sectors to remain competitive and to trade in diversified markets.
Sectoral Tax Policy Responses:
Reduced capital gains tax from 20% to 10% to help entrepreneurs. The new 10% rate will bring Ireland closer in line with competitive CGT rates on the sale of a business in UK.
An extension and amendment of the foreign Earnings Deduction to help Irish exporters to diversify their export and import markets.
An extension of Special Assignee Relief Programme to assist businesses to relocate key staff to Ireland
An increase to the Earned Income Tax Credit for self-employed tax payers to encourage entrepreneurship.
The introduction of an income averaging 'step-out' in the agriculture sector to help with expected volatility in demand for agri-food products following serve price fluctuations
The retention of the 9% VAT rate to help the tourism and hospitality sector to maintain competitiveness in light of recent currency movements.
Mei Ennis is an Assistant Manager in OSK. Contact OSK Accountants and Tax Advisers for further details or vist Getting Ireland Brexit Ready for more. 
Share this Post