Are you claiming all the tax credits and reliefs that you are entitled to?!
---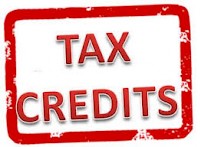 Let's be honest, who doesn't like to get tax back. You may be entitled to additional tax credits or reliefs such as health expenses, tuition fees, flat rate expenses, year of marriage tax credit.
Further tax credits and reliefs that might be available to you can be found using the following links:
The key point here is that revenue have set a 4-year time limit for claiming tax refunds. This means that if you have a claim for 2012 must be claimed back from revenue by 31 December 2016.
How to claim it!
The most convenient and quickest way to ensure you are receiving all the tax credits and reliefs you're entitled to, is using the Revenue website and registering with PAYE Anytime.
Sarah Dunne is Audit Manager in OSK. Contact OSK tax advisers today to find out how you can claim back your valuable tax refunds.
Share this Post
Post Tags